FairVote's Rob Richie is Featured Analyst
Hearst-Argyle Television's special on reforming the presidential primary process has aired on local news stations around the nation as the candidates gear up for the Iowa caucuses. Airing in several episodes, the special can be viewed online.
Washington Metro Area Event!
Watch the Iowa Caucus Unfold
& Debate Reform
Participate in a MeetUp on presidential election reform and learn about the National Popular Vote campaign.
Hear
experts discuss the caucus results from a reform perspective. Does our nominating process work?
Enjoy
a big screen TV and $3.00 pints!
Thursday, Jan 3
8:00pm
The Big Hunt
1345 Connecticut Ave NW, Washington DC (map)

Spread the word on Facebook
$5 suggested donation to FairVote
---
Media Advisory! Thursday, December 13
Election Experts Offer Primer for Covering the Election Process in the Upcoming Primaries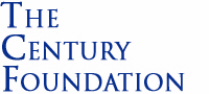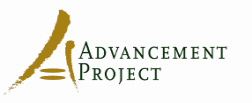 WHAT:
Telephone Press Briefing on Issues to Watch for in Upcoming Primaries
Cosponsored by The Century Foundation and Fair Vote
WHO:
Tova Wang, Democracy Fellow, The Century Foundation
Robert Richie, Executive Director, FairVote
Ryan O'Donnell, Presidential Elections Reform, FairVote
Edward A. Hailes, Jr., Director, Power & Democracy Program, Advancement Project
WHEN:
Thursday, December 13, 2007, 11 a.m. to 12:15 p.m. EST
HOW:

Participant Dial-In Number: (800) 322-9079
Conference ID: 27620653 (reference this number when joining the call)
CONTACT: Laurie Ahlrich at ahlrich@tcf.org or (212) 452—7722
Space on the call is limited. Please RSVP.
---
Join our exciting expert panel for a good old fashioned "smoke filled room" discussion of the future of presidential primaries reform...
Libby Benton

Legislative Aide
Rep. Sander Levin

Lou Jacobson*

Roll Call

Pamela Prah

Stateline.org

Moderated by

Ryan O'Donnell

FairVote

Kate Nilan

Senior Advisor
Sen. Amy Klobuchar

Delegate Kumar Barve*

Majority Leader
MD House of Delegates

Kay Stimson

Director of Communications and Special Projects
National Association of Secretaries of State (NASS)
The upcoming presidential primary elections could very well prove to be the most chaotic in history. With an avalanche of states moving their primaries and caucuses earlier and earlier to compete with the traditional institutional power of Iowa and New Hampshire, over half the country will have already voted by early February, despite a campaign of unprecedented length.
Meanwhile, states looking for real influence are defying party rules and setting off politically dangerous internecine battles over the election of our nation's most powerful office.
Why does America lack any coherent policy for nominating presidential candidates? How did we end up here, and what options are available to get us out of this mess, and establish a rational schedule?
For more information, see The Claim Democracy Conference